for unique and unforgettable circus performances and impressive tricks
Reliable support on your journey to excellence and recognition

Warranty 3 years

Worldwide Shipping

Delivery time guarantee

Production control

Environmental friendliness
Props perfect for your workouts and performances

Ergonomic shapes
Size, shape, texture and appearance designed according to your requirements
Reliable materials
High quality materials, tested at the Institute of Strength
With the necessary documents
passports in Russian and English, tags
indicating loads
easy to carry
collapsible designs, individual tailoring of covers
Popular products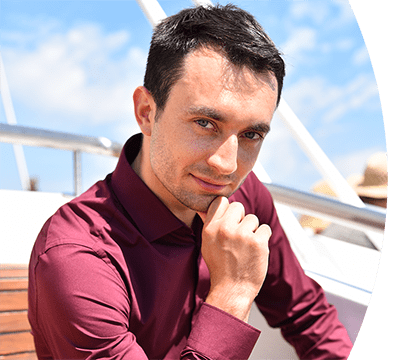 Our Story
I am, Denys Bezkorovainyi
Founder of the company "Circus For You"
Circus Artist (Hand Balancer)
From Ukraine, Kiev.
Since 2015 me and my family start make circus props for circus and gymnasts Artists.
For this time we got a lot of experience how to build circus equipment with good quality.
Each artist is unique therefore we make all props by individual order especially for your needs, for your act, for your character.
For aerial Artists we can suggest: Straps, Loops, Hoops, Rigging equipment.
Also you can order special original props. Just send some picture and dimensions.
For Hand-Balancer we can make all kind of canes and tables Just send some picture and dimensions.
How it works

After we receive your order, we will write to you within 24 hours to confirm all the necessary details.
Calculate the cost of delivery and approximate time for making and shipping.
Send invoice to your @mail.
You pay 100% prepayment online via the internet with Visa or MasterCard.
We will assemble or create the props for your order
Wrap carefully your order and send it to you. (You will receive a tracking number)